Family Friendly Employer Awards
Award Applications Now Open!
Our annual Family Friendly Employer Awards are the perfect opportunity for businesses to showcase their commitment to helping their employees achieve a balance between their work and family lives. Whether it's through the provision of Childcare Vouchers, flexi-time or even an extra day off work, the Awards recognise and reward those who go above and beyond legal requirements to provide and actively promote family friendly working practices.
The Awards are a great way to not only meet like-minded employers but also provide an opportunity to share best practice advice, inspiration and practical ideas to improve employee welfare. The Awards are sponsored by leading solicitors firm Worthingtons Solicitors who specialise in employment law.
Judging will be conducted by an esteemed panel comprised of Maxine Orr, Partner at Worthingtons Solicitors; Colin Jess, Director of Social Enterprise NI; Gavin Walker, Editor of Business First; Julie Taylor, MD of Integrity NI; and Jeanette Harrison, Senior Lecturer in Human Resource Management at Ulster University.
There are four categories to enter in 2017:
Public Sector Organisation
Large Private Sector Company
Small Medium Enterprise/Micro Business
Charity/Social Enterprise
Application forms are available to download now and the closing date is Friday 4 August 2017 at 12 noon.
Please read the criteria before completing the application form and return both your application form and photograph consent form to hello@employersforchildcare.org by the closing date, Friday 4 August 2017 at 12 noon.
Why should you apply for the Awards?
FREE to enter and open to all organisations across the UK
Lets the public and potential employees know that your organisation puts family friendly working practices on the agenda
Provides an opportunity to engage with staff and generate ideas
Offers insight into what other organisations are doing to be family friendly
The 2017 Family Friendly Employer Awards will be held at Galgorm Resort and Spa on Tuesday 26 September 2017.
The Awards will be compered by journalist and television presenter, Sarah Travers. Keynote speaker is London's Air Ambulance CEO, Jonathan Jenkins.
Get in touch for more information or call 0800 028 3008.
Jonathan Jenkins, CEO, London's Air Ambulance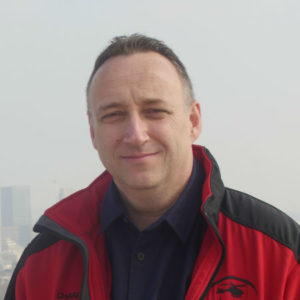 After a distinguished career in the city, Jonathan comes to London's Air Ambulance from Social Investment Business, where he dealt with charity and social enterprise investment as the company's CEO.
He has a lifelong commitment to charity work, serving as trustee for a number of third sector organisations including Bright and Ethex. In his spare time he has also managed to run 11 London Marathons and the 2016 Marathon des Sables, raising vital funds for London's Air Ambulance in the process.
Jonathan lives in West London with his wife Heidi, a headteacher, and their two young children, Maggie and Lottie.  He is a lifelong Spurs supporter.