Employers
Helping employers to support parents
Employers For Childcare has been supporting both employers and parents in the workplace since 1998. Our range of services aims to help families strike a work-life balance and to encourage employers to implement family friendly policies in the workplace.
Our services to employers include:
Administering the only Social Enterprise Childcare Voucher scheme in the UK – we reinvest 100% of the profit we make from our social enterprise activities into our charity. Employers who already offer Childcare Vouchers to their staff can choose to switch provider to Employers For Childcare.
Providing a Freephone Helpline, which is a great resource for employers who need information on issues such as maternity / paternity legislation, flexible working and family friendly policies. This is particularly useful for smaller employers who may not have a dedicated HR department in-house.
Hosting the annual Family Friendly Employer Awards which celebrates the very best of family friendly working in organisations from all sectors across the UK.
For more information on how we can support your business and your employees call 028 9267 8200 or email hello@employersforchildcare.org – we would love to hear from you.
Employers For Childcare is a certified Social Enterprise and a member of Social Enterprise NI.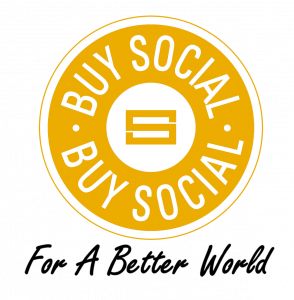 How we support employers
Our Family Benefits Advice Service works with employers in a range of ways – we can deliver outreach and advice sessions to groups of employees, or arrange one-to-one calls to carry out a personalised 'better off' calculation eg for a new employee joining an organisation, who wishes to find what financial support is available to them, including with childcare. We can also participate in employer-led events such as roadshows or wellness days – subject to availability of the team.
Brenda McShane from Employers For Childcare's Family Benefits Advice Service outlines how the team can support employers in helping their employees achieve a positive work-life balance, while still ensuring they can meet organisational and business objectives.
Chris Briggs, our Senior Family Benefits Advisor, delivered a presentation, along with HMRC, to the Ulster branch of Chartered Accountants Ireland outlining the range of Government financial support that is available for working parents with the cost of childcare, and changes to the Childcare Voucher scheme.
Chris Briggs from Employers For Childcare's Family Benefits Advice Service, along with Phil Hogan from HMRC present details of the financial support that is available to working parents with childcare costs. This was a webinar delivered with the support of FSB Northern Ireland.